From 24 to 26 November we participated, together with the selected companies from the Lazio Region, in denkmal 2022, the most important European fair for the preservation, restoration and renovation of historic buildings and monumental artistic heritage.
This was certainly an exciting experience, which culminated on Saturday 26 with the presentation of the gold medal to the Lazio Region, for the incredible results achieved in the conservation of European cultural heritage, for our international commitment and the innovative range of sustainable services , restorative, artisanal and scientific.
For Brochesia it was an honor to contribute with our Augmented Reality solutions to the achievement of this important milestone and we are proud to have shared this path together with many other valid companies in our Region.
We were very happy to have shown all the visitors, buyers and authorities present the versatility of B View and the collaboration possibilities it opens up to the cultural and museum world.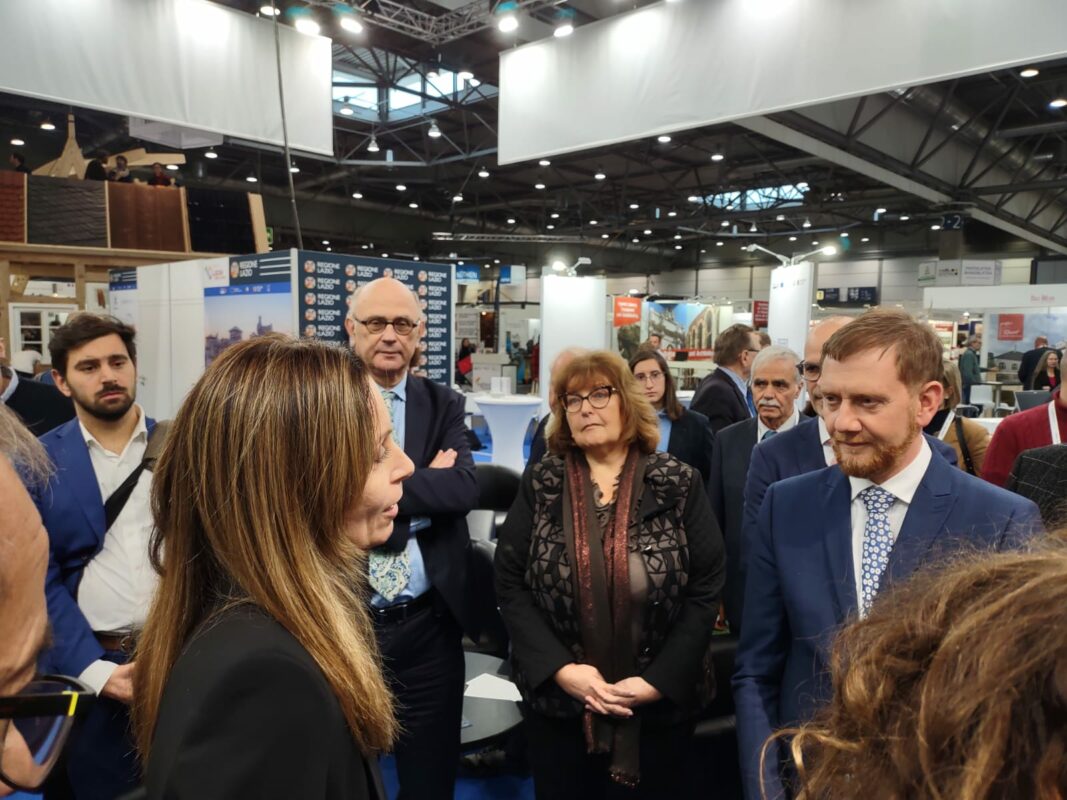 Imagine being able to create a traveling exhibition without having to move the works of art by an inch and that this can be enjoyed from the comfort of everyone's living room.
This was precisely the proposal we brought to denkmal 2022: a remote guided tour in augmented reality, taking advantage of the sharing of the point of view offered by Smart Glasses and our software.
A way to break down distances and promote inclusiveness and the diffusion of cultural heritage throughout society, allowing even those who live in another country, or who don't have the possibility to move, to experience the exhibition of their dreams.
A tool to put the professional figure of the museum guide and also the museum structure at the center of attention.
If you want to know more about how to organize your guided tour remotely, contact us and we will be happy to help you spread the word!