An advanced optical technology, a wide field of view and intense colors: the Epson Moverio BT-40S Smart Glasses stand out for their versatility, comfort and the ability to give a unique and intense user experience.
Equipped with two Si-OLED technology Full HD 1080p displays with a 34° field of view, the BT-40S include the Moverio Intelligent Controller with integrated touchscreen, a high resolution 13-megapixel camera with autofocus, custom user interfaces and expandable storage up to 2TB.
The BT-40S also have an IPx2 rating (they can resist to water droplets) and are equipped with flashlight, sensors and speakers.
The advanced weight distribution, flexible arms and optional nose pads provide excellent comfort even during prolonged use. Furthermore, the BT-40S can also be worn over eyeglasses.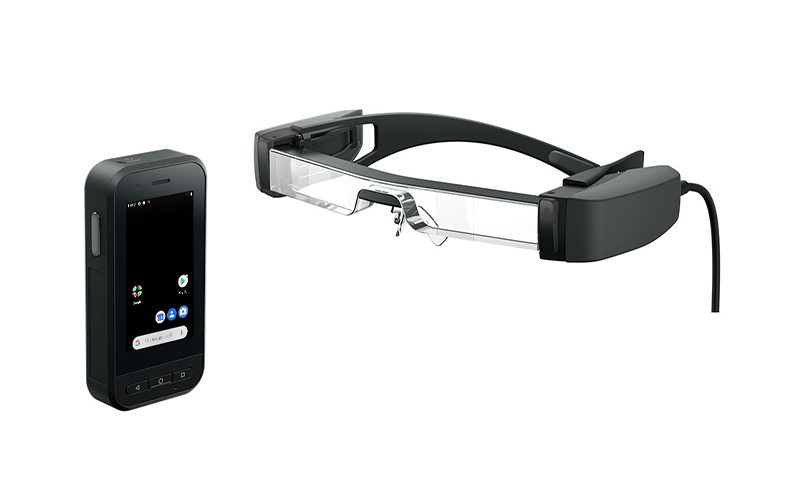 Do you want to use Epson Moverio BT-40S in your company?
Epson Moverio BT-40S
+
Brochesia
The complete solution to
innovate your work
Optics
0,45-inch Si-OLED (16:9) display
13-megapixel camera (in controller)
Field of View: 34 degrees (diagonal)
Connectivity and Sensors
GPS (in controller), gyro, accelerometer, compass
Hardware
Internal flash memory: 64GB
Expandable storage: microSD, microSDHC, microSDXC
General features
Operating temperature: 5°C - 35°C / 41°F - 95°F
Operating humidity: 20% - 80%
Do you want to use Epson Moverio BT-40S in your company?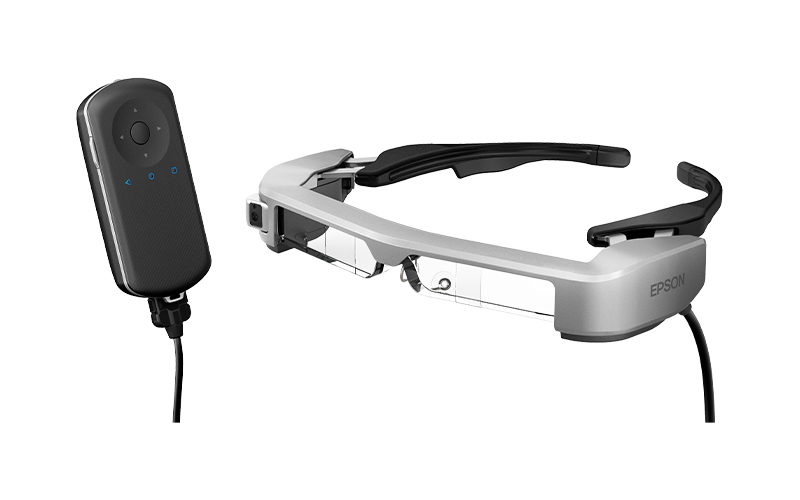 Binocular model with clear lenses (see-through)
Si-OLED display
5 MP camera
GPS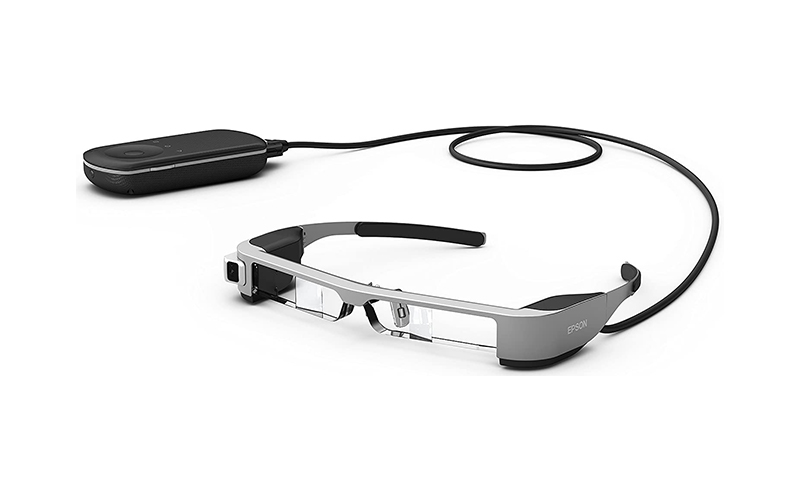 Binocular model with clear lenses (see-through)
Si-OLED display
5 MP camera
GPS
Binocular model with clear lenses (see-through)
Si-OLED display
5 MP camera
USB type-C and HDMI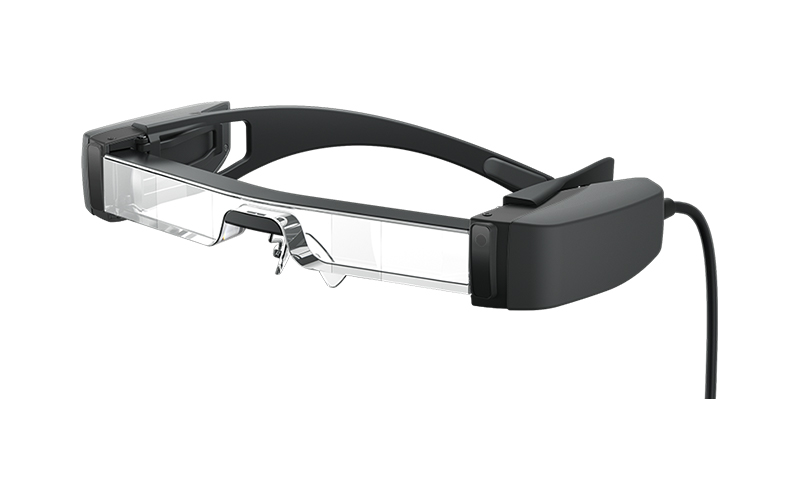 Binocular model with clear lenses (see-through)
Si-OLED display
Field of View: 34 degrees (diagonal) ​
USB type-C