The M400 are Vuzix's flagship Smart Glasses. They are a monocular device, equipped with a rugged but comfortable design and a 12.8 megapixel camera capable of streaming high-quality images. 
The high contrast OLED display will give you a more advanced Augmented Reality experience with lower power consumption.
The rugged design makes it resistant to 2-meter drops, and the IP67 protection from water and dust makes it ideal for use in complex work environments such as factories or construction sites.
Also suitable for logistics, telemedicine and remote customer service operations, it is the first Vuzix Smart Glasses to mount the Snapdragon™ XR1 CPU by Qualcomm®, partner company of Brochesia. The M400 is able to always give brilliant performance and high 3D features.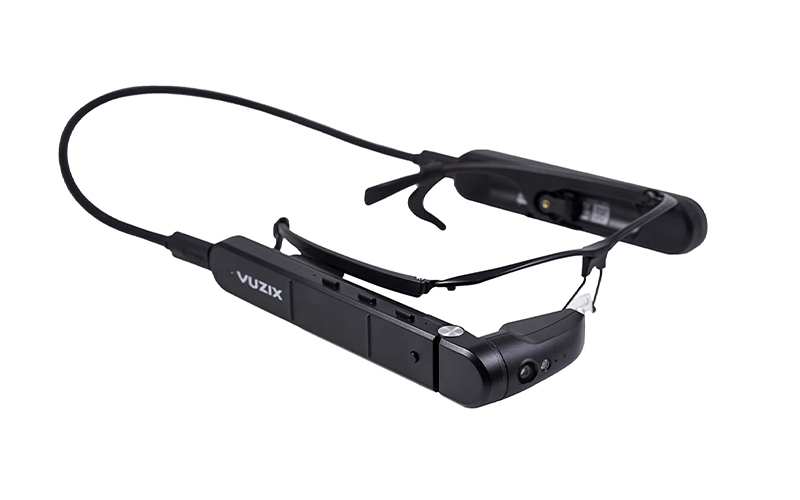 Do you want to use Vuzix M400 in your company?
The
complete
solution to
innovate your work
Optics
OLED nHD (16:9) color display
Field of view: 16,8 degrees
Connectivity and sensors
GPS, gyro, accelerometer, mag/integrated compass
Hardware
CPU: 8 Core 2.52Ghz Qualcomm XR1
Internal flash memory: 64GB
General features
Battery life: 2 hours with full battery, 12 hours with external battery
Operating temperature: 0°C - 45°C / 32°F - 113°F
Operating humidity: 0% - 95%
Do you want to use Vuzix M400 in your company?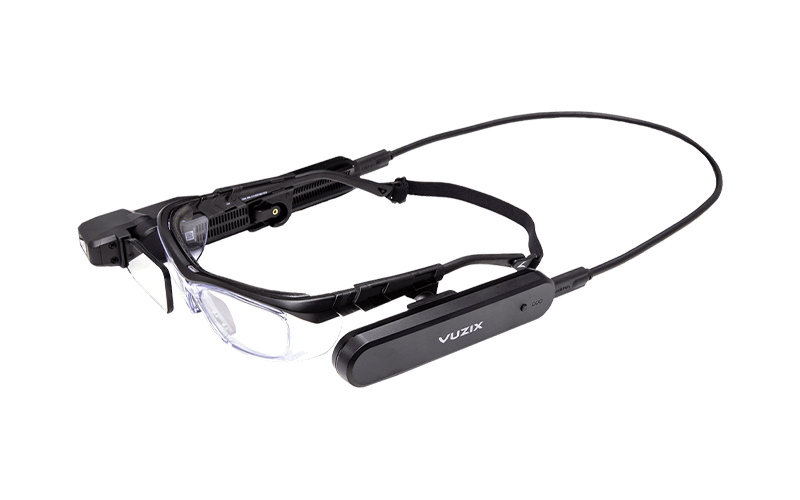 Monocular model with clear lenses (see-through)
CPU 8 Core 2.52Ghz
Qualcomm® Snapdragon ™ XR1
12.8 MP camera and 4K video support
GPS
Monocular model with OLED display
CPU Dual Core Intel Atom
10 MP camera and Full HD video support
GPS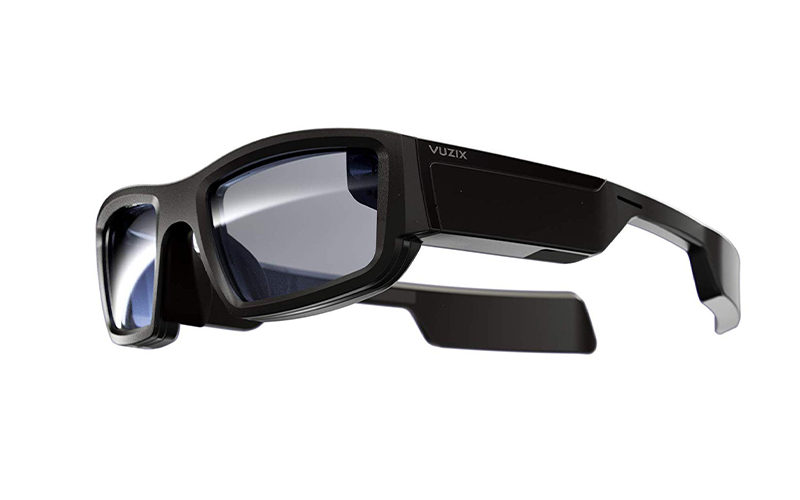 Monocular model with
Waveguide clear lense
Cobra II DLP Vibrant full-color display
8 MP camera and Full HD video support
GPS