Remote collaboration in Augmented Reality
What can you do with B View?
Remote assistance, but also training, inspections, telemedicine and more!
B View is the Brochesia solution designed to collaborate remotely and support you in your everyday work. The technologies available today, in fact, besides making us carry out work activities without going to the site or travelling, allow us to reap benefits that were once unthinkable.
Thanks to its seamless integration with Smart Glasses – but also PCs, smartphones and tablets – B View allows you to call, chat, start streaming audio/video sessions, share your point of view with collaborators, take photos, record videos, open documents, use advanced Augmented Reality features and much more, all with just one software!
Do you need to solve a problem on-site?
With the Brochesia Augmented Reality, the solution is truly in the eye of the beholder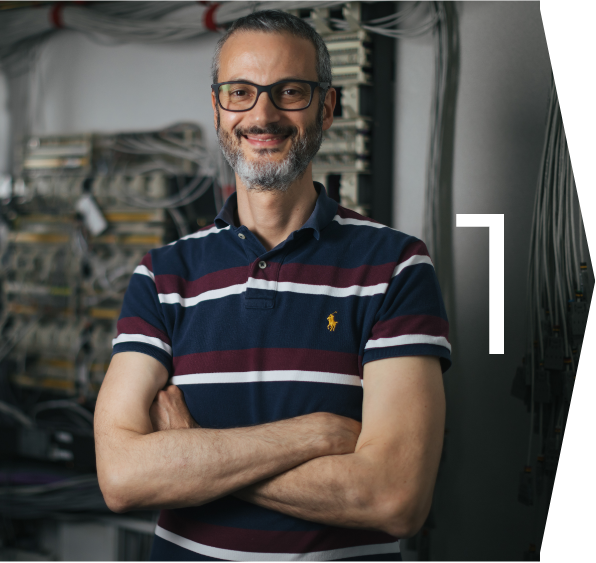 Get in touch
with the remote expert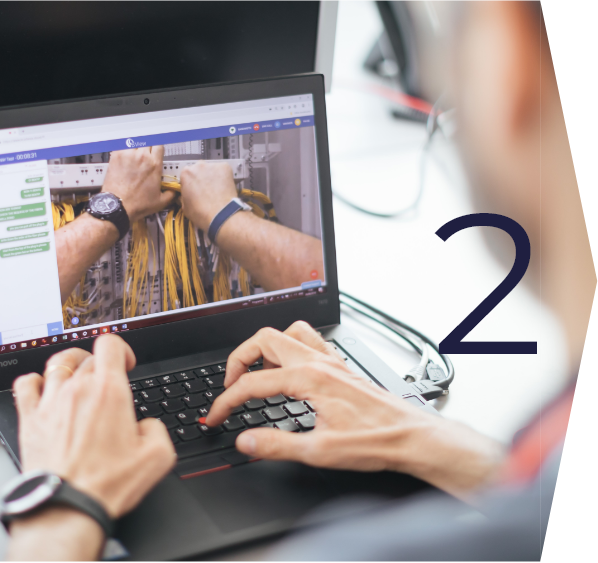 Share your point
of view and show the problem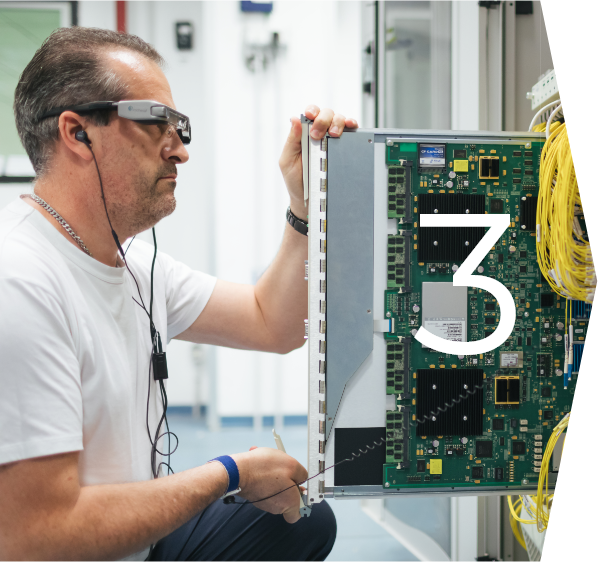 Run the instructions while connected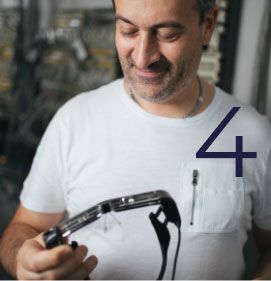 Solve the problem by cooperating!
B View: wearable collaboration
If you are interested in trying B View
Contact us to request a free trial: we will show you how our solutions work and the advantages of Augmented Reality. Or try our solutions for free for 14 days directly on your devices!
Select the subscription plan that is right for you
Try B View for 14 days for free!
If you are satisfied and choose to subscribe to a plan, our support team will help you in company training and use of our software
B View: for a one-to-one collaboration
in Augmented Reality
Collaborate directly from your web station with a field operator wearing Smart Glasses or using a mobile device.
Combining professional skills by sharing your field of vision has never been easier!
The ideal plan for teams who want to work remotely with B View
Do you coordinate or collaborate with a large team or one operating in different locations?
Connect your team and allow them to work remotely in real time!
B View + B Step, the perfect combination of work planning and execution
Combine remote collaboration and digital workflows in your subscription plan.
Perform all your activities from remote, design your AR workflow and share it with the field operators!
An exclusive and personalized solution,
tailor-made for you
Collaborate with no limits! Design with us your B View customized version that meets all your professional needs.
Select all the options most suitable for you: from the on-premises installation to the customization with the White Label portal and much more!
B View at work: some practical examples
Benefits of Brochesia solutions
Hands free
to perform tasks
Remote collaboration and live ideas sharing
Maintaining
physical distance
Reduction of CO2
related to travel
Recording and detailed reports of every interventions 
 Improved safety in difficult workplaces