Industry and remote and assistance, but also logistics and telemedicine: if what you are looking for are light and high-performance Smart Glasses, Vuzix M300XL is the ideal workplace companion for you.
It is a high-resolution monocular device that, thanks to its components, the wide range of accessories and its design, is suitable for different working contexts, but especially for the industrial field.
Designed to be more efficient than the M300, the M300XL enhances the functionality of its predecessor with an OLED display and 10-megapixel camera, to give you an even more immersive Augmented Reality experience and more agility in your work.
Touchpad, GPS, WiFi, Bluetooth and full compatibility with all Vuzix M series accessories make the M300XL a practical tool for having hands-free access to information and data useful for your operations.
Do you want to use Vuzix M300XL in your company?
The
complete
solution to
innovate your work
Optics
OLED nHD (16:9) color display with resolution 640x360
Connectivity and sensors
GPS, gyro, accelerometer, mag/integrated compass
Hardware
CPU: Dual Core Intel Atom
General features
Battery life: 2 hours with full battery, 12 hours with external battery
Weight: approx. 140 grams
Do you want to use Vuzix M300XL in your company?
Join the Brochesia Community and read the technical specifications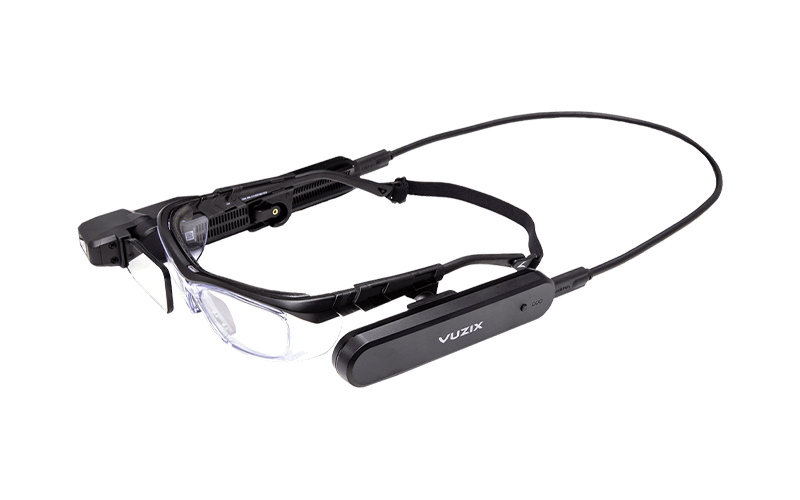 Monocular model with clear lenses (see-through)
CPU 8 Core 2.52Ghz Qualcomm® Snapdragon ™ XR1
12.8 MP camera and 4K video support
GPS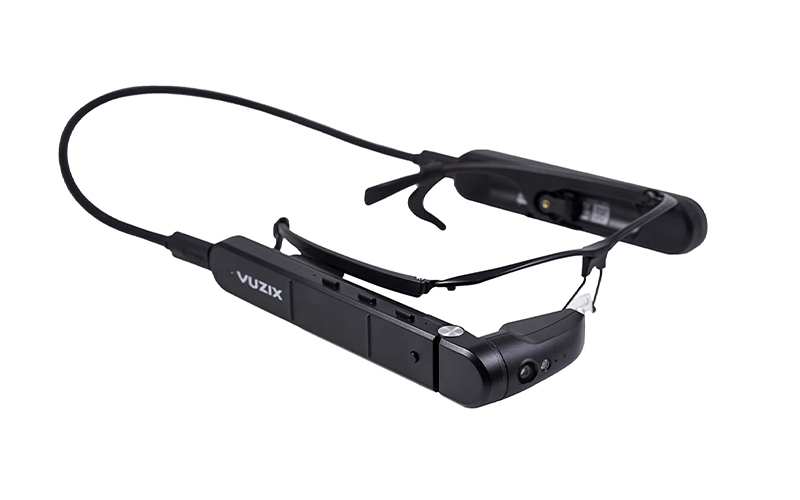 Monocular model with OLED display
CPU 8 Core 2.52Ghz Qualcomm® Snapdragon ™ XR1
12.8 MP camera and 4K video support
GPS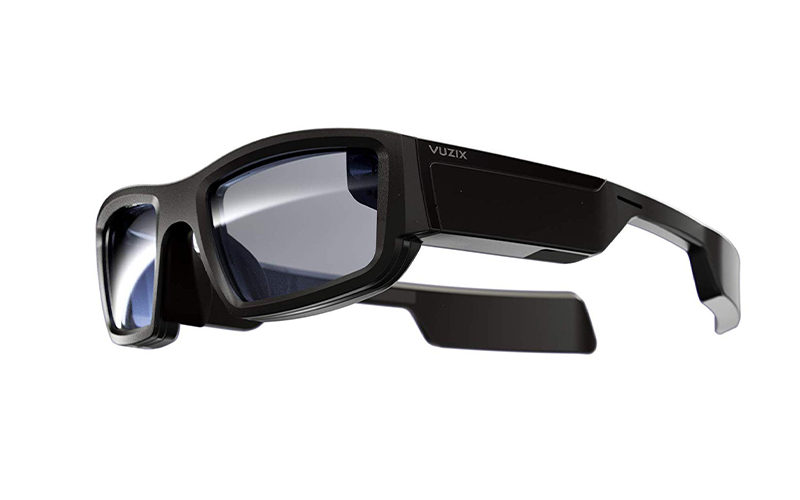 Monocular model with Waveguide clear lense
Cobra II DLP Vibrant full-color display
8 MP camera and Full HD video support
GPS