Create your own holographic canva and collaborate in real time with your colleagues thanks to Microsoft HoloLens 2.
With Microsoft's AR visor real time collaboration has never been easier. You can interact with your co-workers in mixed reality, through hand tracking, voice commands, eye tracking, spatial mapping and a large field of view.
Thanks to the hand tracking feature you can touch, move and enlarge holograms, so that they respond to your input like a real object in front of you.
Voice commands allow you to have your hands free at all time, while the eye tracking understands the directions you are looking to and adjusts the holograms right to the position of your eyes.
With Hololens 2 you can have a field of view that is double the size of the original HoloLens model and you can use it in numerous regulated environments, given its ISO Class 5.0 and UL Class 1, Division 2 certifications.
Project your work into the future with this advanced Microsoft AR headset and simplify collaboration, using holograms and augmented reality.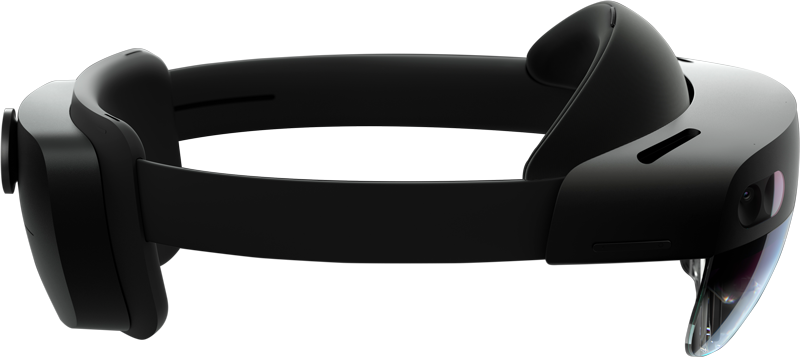 Do you want to use Microsoft HoloLens 2 in your company?
Optics
See-through holographic lenses (waveguides)
Connectivity and sensors
1-MP time-of-flight (ToF) depth sensor, Accelerometer, gyroscope, magnetometer
Wi-Fi, Bluetooth, USB Type C
Hardware
Qualcomm Snapdragon 850 Compute Platform and second-generation custom-built holographic processing unit
Do you want to use Microsoft HoloLens 2 in your company?
Join the Brochesia Community and read the technical specifications