Are you looking for Smart Glasses with an unobtrusive design and high comfort? Finally fashion meets technology! The Blade are the binocular Smart Glasses by Vuzix with a more traditional design.
Designed especially for the retail, virtual shops, events and culture sectors, the Vuzix Blade are equipped with clear Waveguide lenses with full UV protection and HD displays with a large full-color 60 degree field of view (FOV) stereo image, capable of fully using the 3D features of the Augmented Reality and giving you a truly engaging user experience.
8-megapixel camera with autofocus, integrated stereo speakers and voice control: the Vuzix Blade have all the potential of advanced Smart Glasses in a discreet and very practical design.
Finally, the battery is integrated inside the glasses, to give you maximum freedom of movement during use.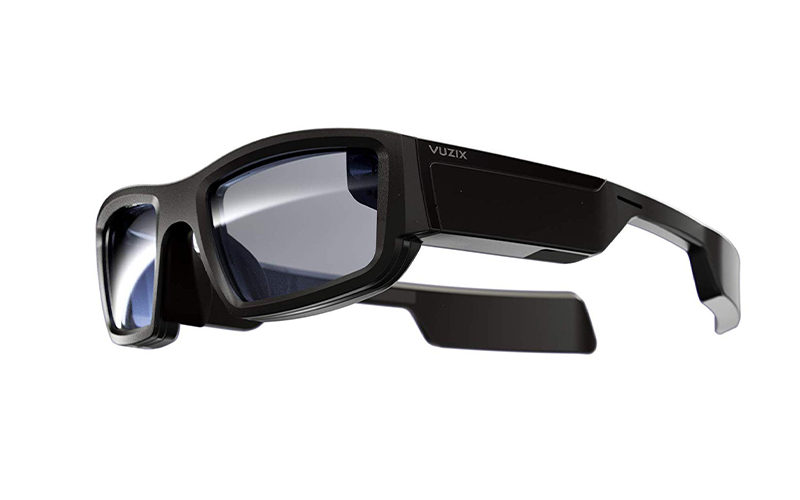 Do you want to use Vuzix Blade in your company?
Optics
Cobra II DLP Vibrant full-color display with resolution 480x480
Connectivity and sensors
GPS, gyro, accelerometer, mag/integrated compass
General features
Stereo Integrated speakers
Do you want to use Vuzix Blade in your company?
Join the Brochesia Community and read the technical specifications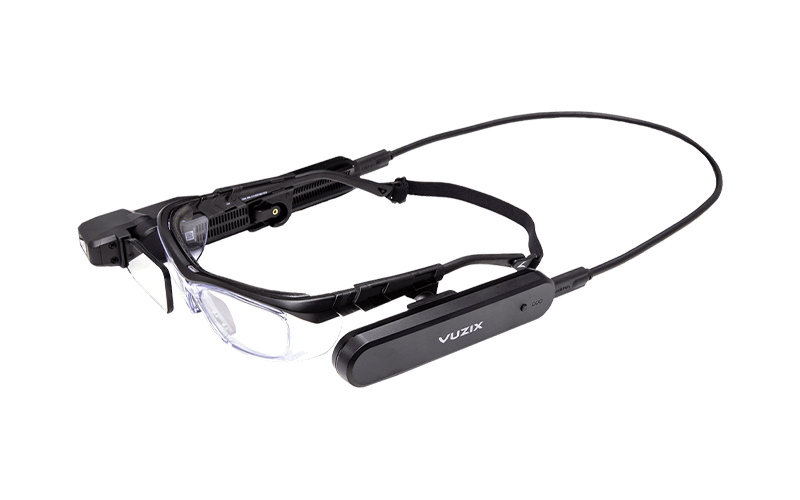 Monocular model with clear lenses (see-through)
CPU 8 Core 2.52Ghz Qualcomm® Snapdragon ™ XR1
12.8 MP camera and 4K video support
GPS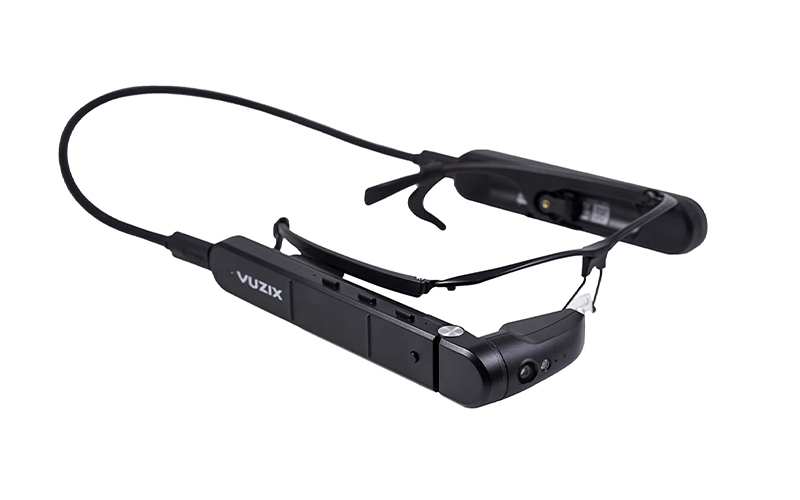 Monocular model with OLED display
CPU 8 Core 2.52Ghz Qualcomm® Snapdragon ™ XR1
12.8 MP camera and 4K video support
GPS
Monocular model with OLED display
CPU Dual Core Intel Atom
10 MP camera and Full HD video support
GPS