The new Moverio BT-45CS binocular Smart Glasses combine high technology with an ergonomic and robust structure, they comply with MIL-STD-810H (drop test) and IP52 standards. Equipped with the Intelligent Controller, stereoscopic vision and Si-OLED technology, they are characterized by a headband that can offer maximum comfort and a retainer for attaching the helmet that makes them ideal for remote support, assistance during the execution of workflows and training applications.
The advanced optics (the display is Full HD) ensures excellent quality of color reproduction combined with high transparency. They also feature a centered HD camera with auto focus and built-in audio that allows extraordinarily clear bidirectional communication that can be used to perform complex tasks quickly and efficiently.
The Intelligent Controller with integrated touch screen, camera and flash is equipped with flexible connectivity with Wi-Fi, Bluetooth, USB-C2, with expandable storage up to 2 TB.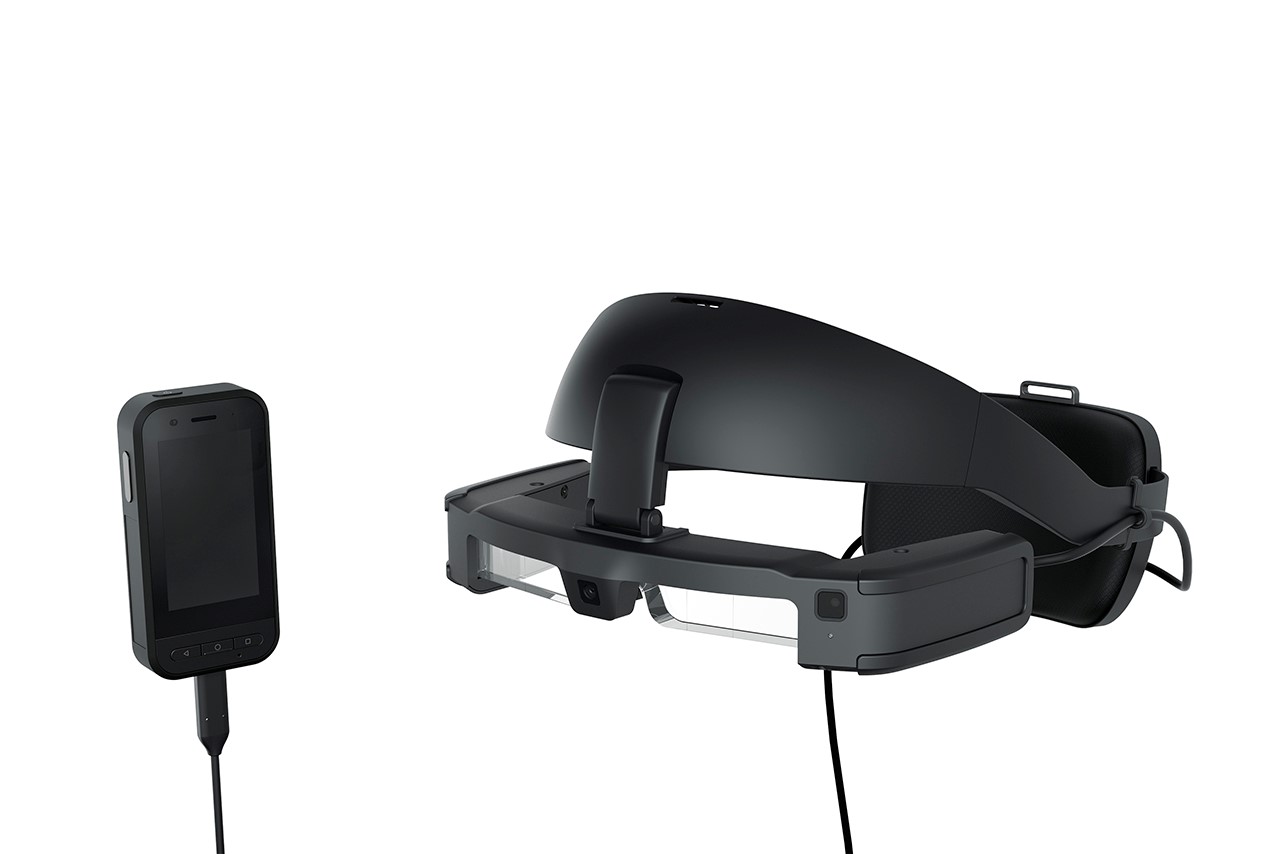 Do you want to use Epson Moverio BT-45CS in your company?
Epson Moverio BT-45CS
+
Brochesia
The complete solution to
innovate your work
Optics
Si-OLED 0.45 inch wide panel (16:9) display with resolution 1920x1080
Connectivity and Sensors
GPS, gyroscope, accelerometer, compass, Ambient Light Sensor
MicroSD card slot, USB Type-C
Hardware
CPU: Snapdragon XR1 2.52GHz Octa Core
Do you want to use Epson Moverio BT-45CS in your company?
Join the Brochesia Community and read the technical specifications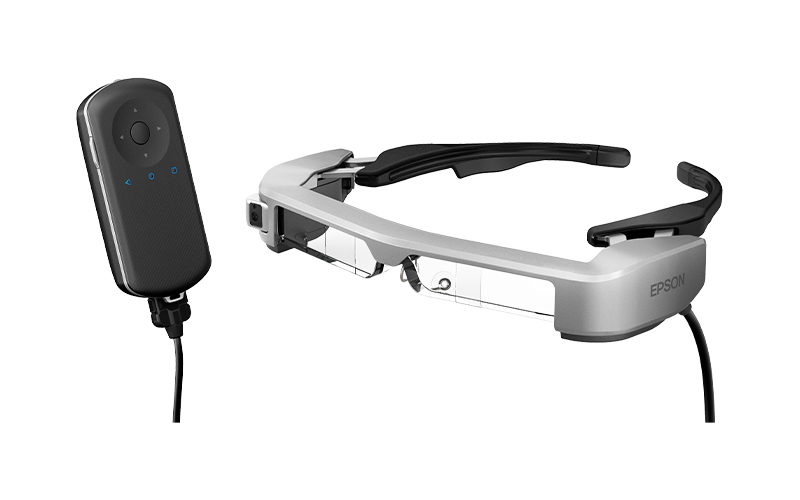 Binocular model with clear lenses (see-through)
Si-OLED display
5 MP camera
GPS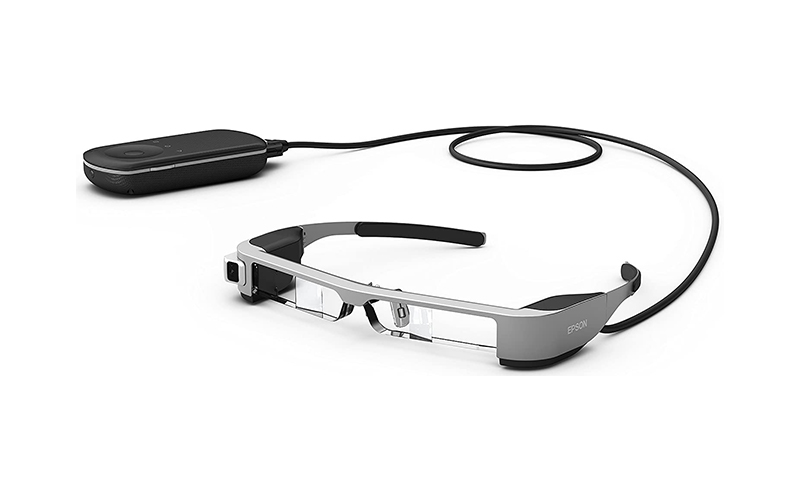 Binocular model with clear lenses (see-through)
Si-OLED display
5 MP camera
GPS
Binocular model with clear lenses (see-through)
Si-OLED display
5 MP camera
USB type-C and HDMI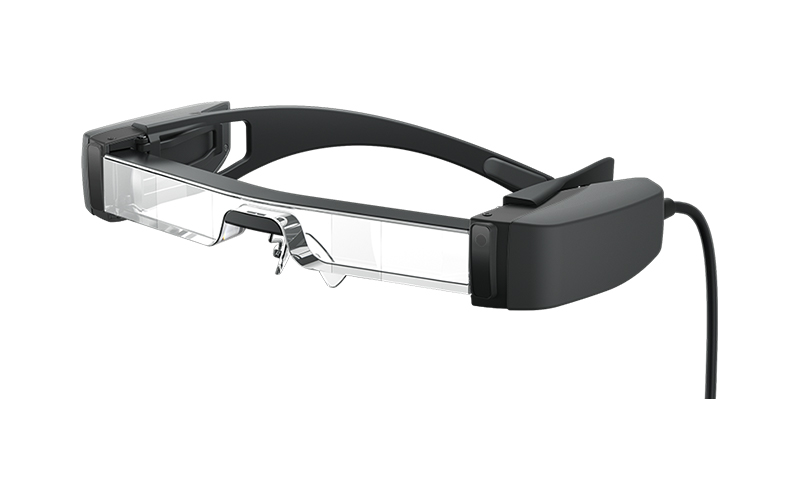 Binocular model with clear lenses (see-through)
Si-OLED display
Field of View: 34 degrees (diagonal) ​
USB type-C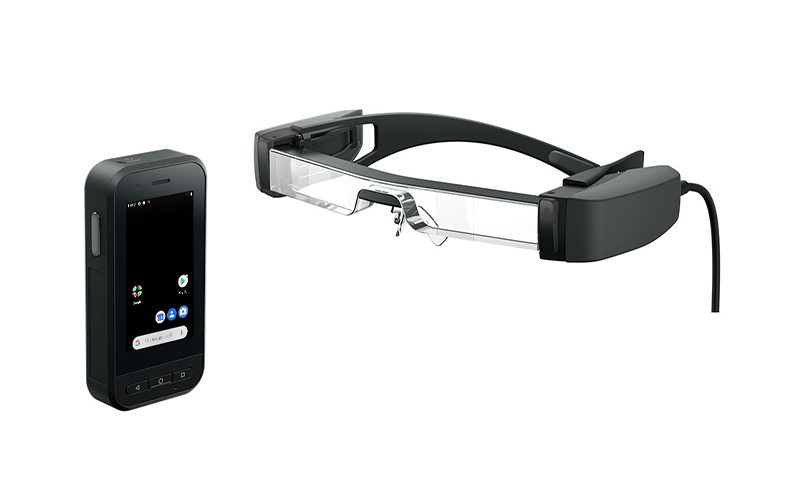 Binocular model with clear lens (see-through)
Si-OLED display
13 MP camera
GPS​