Lightweight design for pocket-sized PCs

Moziware is a pioneer in accelerating digital transformation through cutting-edge wearable technologies and solutions for industry and beyond.
Moziware creates an ecosystem of solutions with the goal of making smarter, safer and faster decisions, resulting in increased productivity, increased security, optimized workflows and reduced costs.
Its Smart Glasses are real pocket and wearable PCs that take advantage of advanced technology that is based on intuitive voice commands, lightweight, compact and durable design.
Brochesia's Augmented Reality solutions are designed to make the most of these technologies.
Do you want to use Moziware in your company?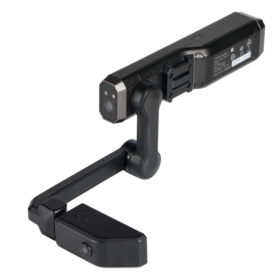 Monocular model with transparent lenses (see-through)
Display WVGA 854 x 480
8 MP Camera
USB 3.0
Or view other Smart Glasses
Brochesia is Value Added Reseller of