Performance, great comfort and durability are the features that distinguish the Epson Moverio BT-350. 
These Smart Glasses with stereoscopic vision are equipped with a 5-megapixel front camera and a transparent Si-OLED display that allows the perfect superimposition of Augmented Reality content. 
The temples of the BT-350 can be adjusted to fit any head size and to any physiognomy, and ensure maximum comfort even if worn for long periods of time. 
Connected to a small controller with touchpad and selection buttons, with their durability they are primarily recommended for industrial and commercial use, but their versatility also makes them suitable for cultural and entertainment spaces.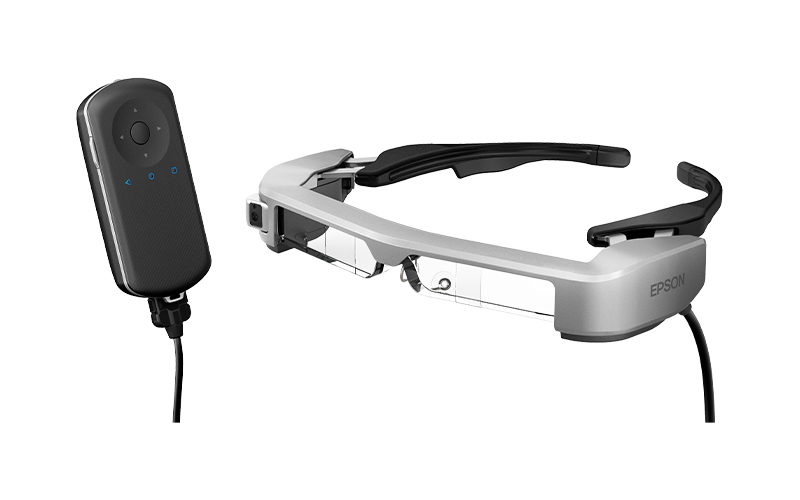 Do you want to use Epson Moverio BT-350 in your company?
Epson Moverio BT-350
+
Brochesia
The
complete
solution to
innovate your work
Optics
Field of View: approx. 23 degrees
Connectivity and sensors
GPS, gyro, accelerometer, mag/integrated compass
Hardware
CPU Intel Atom x5, 1.44GHz Quad Core
Internal flash memory: 16 GB
Expandable storage: Embedded SD card (32GB)
General features
Operating temperature: 5°C - 35°C / 41°F - 95°F
Operating humidity: 20% - 80%
Do you want to use Epson Moverio BT-350 in your company?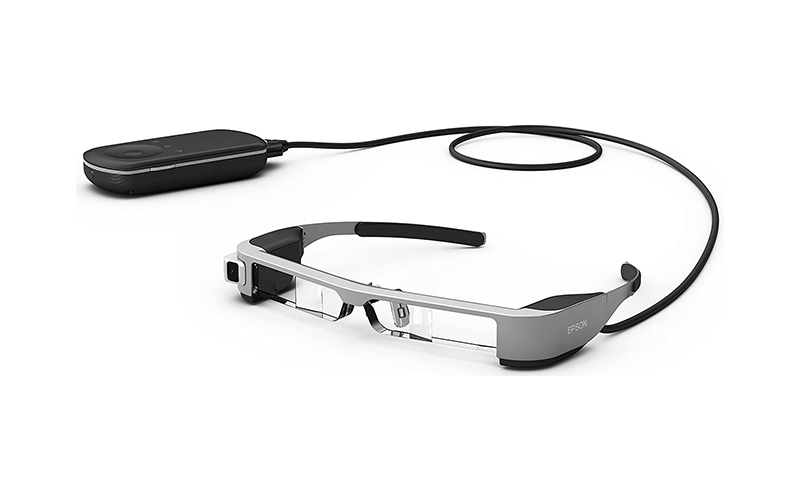 Binocular model with clear lenses (see-through)
Si-OLED display
5 MP camera
GPS
Binocular model with clear lens (

see-through

)

Si-OLED display

5 MP camera

USB type-C and HDMI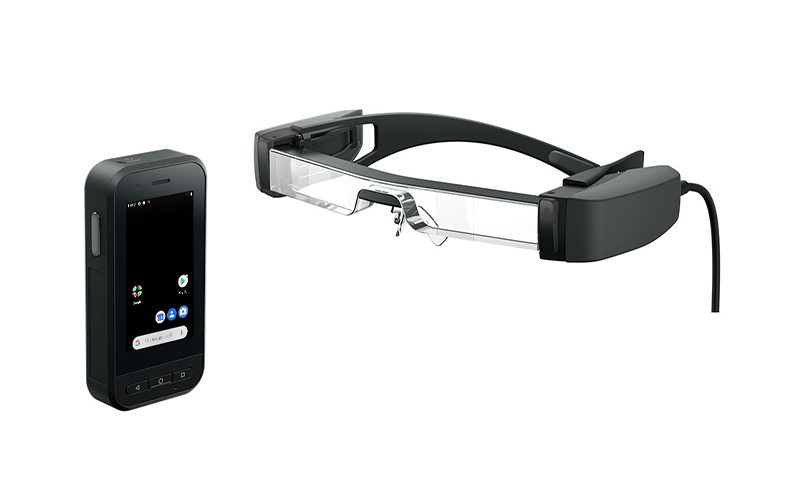 Binocular model with clear lens (see-through)
Si-OLED display
13 MP camera
GPS​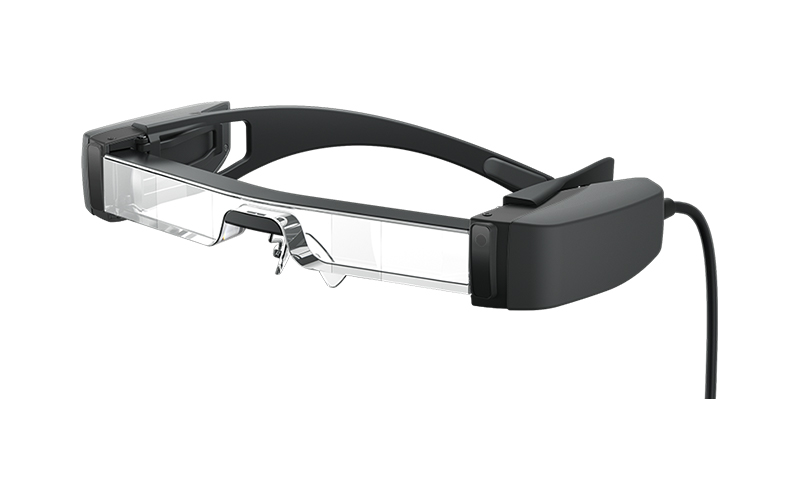 Binocular model with clear lenses (see-through)
Si-OLED display
Field of View: 34 degrees (diagonal) ​
USB type-C