The Epson Moverio BT-40 are Smart Glasses designed for business use and personal entertainment, ideal for those who need a powerful and convenient tool, capable of transmitting high quality images.
The BT-40 are binocular Smart Glasses with clear lenses equipped with Full HD 1080p Si-OLED displays. These Smart Glasses have a USB Type C port to connect to a wide range of devices – such as smartphones, tablets and laptops – via a single cable.
The peculiarity of this model consists in the content's independent management within the two displays: one of them, in fact, can be used to view the contents of a second screen, so as to keep what you're viewing private.
Their ergonomic design, capable to give a comfort similar to that of traditional glasses, and the large viewing area make it an excellent device also for entertainment on long journeys.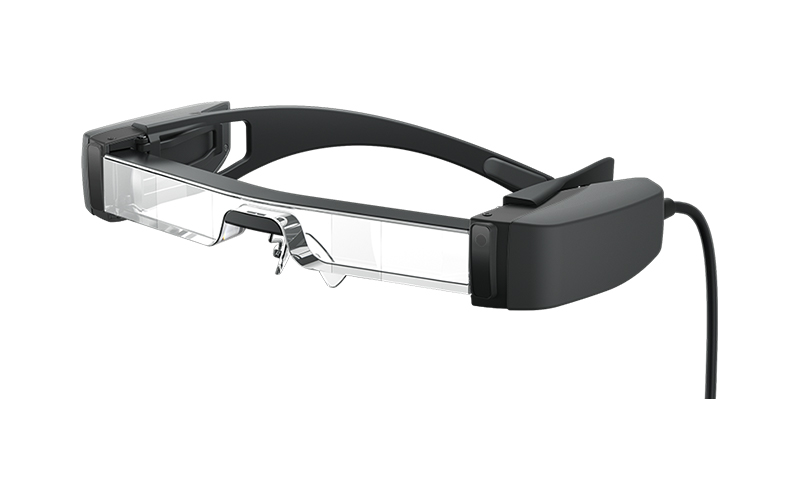 Do you want to use Epson Moverio BT-40 in your company?
Epson Moverio BT-40
+
Brochesia
The complete solution to
innovate your work
Optics
0,45-inch Si-OLED (16:9) display
Field of View 34 degrees (diagonal)
Screen Size (projected distance): 120 inch at 5 m
Connectivity and Sensors
Gyro, accelerometer, compass
Hardware
Internal flash memory: no
General features
Operating temperature: 5°C - 35°C / 41°F - 95°F
Operating humidity: 20% - 80%
Do you want to use Epson Moverio BT-40 in your company?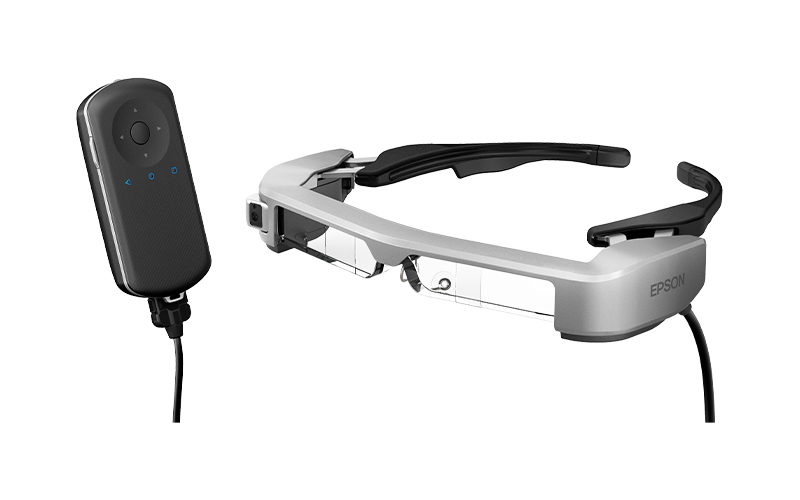 Binocular model with clear lens (see-through)
Si-OLED display
5 MP camera
GPS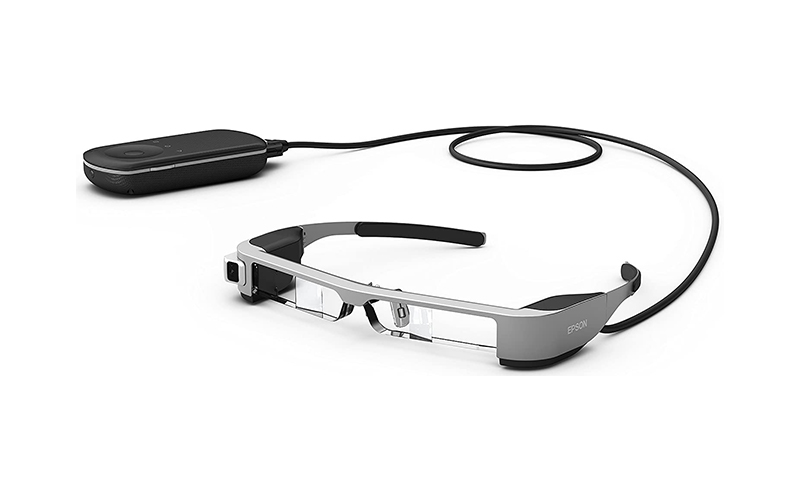 Binocular model with clear lens (see-through)
Si-OLED display
5 MP camera
GPS
Binocular model with clear lens (see-through)
Si-OLED display
5 MP camera
USB type-C and HDMI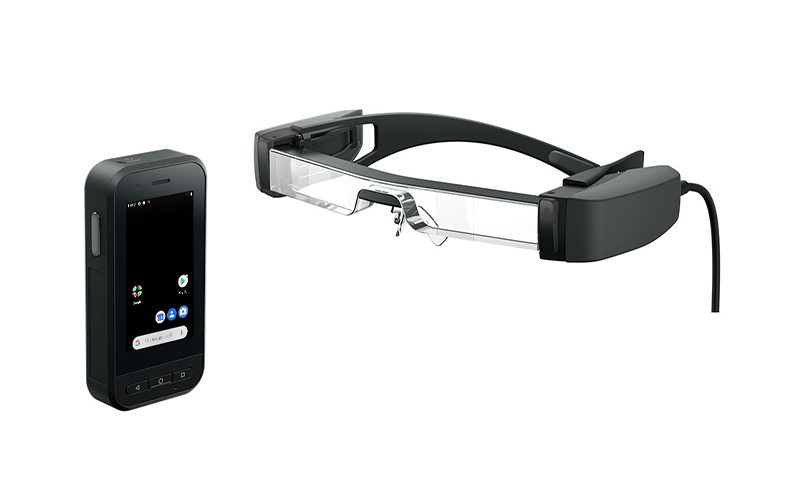 Binocular model with clear lens (see-through)
Si-OLED display
13 MP camera
GPS