Corporate sustainability refers to the practice of managing a business in a way that minimizes negative impacts on the environment, society, and economy by adopting practices that reduce pollution, promote ethical working conditions, and guarantee responsible financial management.
Over the past few years, the concept of corporate sustainability has become increasingly relevant amid growing awareness of climate change, biodiversity loss and other global environmental challenges.
2030 Agenda and corporate sustainability
The commitment to corporate sustainability finds a further foundation in the 2030 Agenda, a global action plan adopted by the 193 member states of the United Nations in 2015, which has as its main objective to promote sustainable development at an economic, social and environmental level.
It consists of 17 goals that aim to combat climate change, improve the quality of life of people around the world by eliminating poverty and hunger, and promoting access to healthcare and education.
Companies that embrace sustainability values ​​and that are committed to pursuing the objectives of the 2030 agenda, not only contribute to laying the foundations for a better future, but often also enjoy economic and reputational advantages and greater involvement and support of employees.
The Triple Bottom Line


The Triple Bottom Line is a business management

model created by John Elkington

that suggests that businesses should evaluate their performance along three dimensions:
Profit: ability of a company to generate profits in an ethical and responsible manner, avoiding damaging the economic interests of future generations. This is achieved through strategic investments in technological innovation, the implementation of a fair remuneration policy for staff and the making of business decisions oriented towards the long-term well-being of both the surrounding environment and the company;
People: concerns the influence that a company has on the society in which it operates. It includes encouraging ethical and safe working conditions, promoting inclusion and diversity, active community involvement and adopting responsible business practices.


This approach, not only helps to create a better working environment, but can also have a positive impact on the company's reputation and long-term success.

Planet: focuses on the effects that business operations have on the environment. It includes reducing greenhouse gas emissions, adopting renewable energy, responsible waste disposal and intelligent use of natural resources.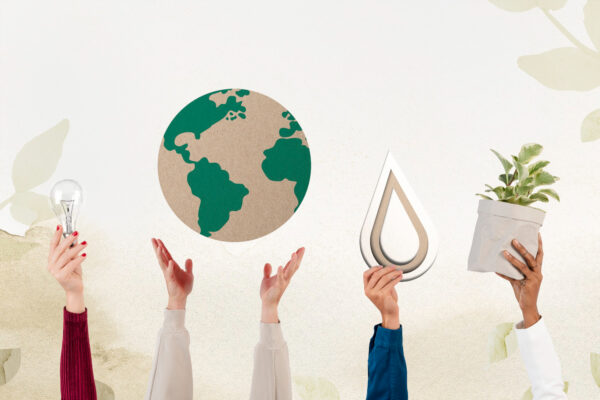 Companies that pay attention to environmental sustainability enjoy several advantages
In fact, sustainability, in addition to being an ethical objective, can also be a business strategy that can bring significant advantages on various fronts:
Reputation: companies that adopt sustainable policies stand out from their competitors and enjoy a better reputation both among consumers, who tend to reward companies that are attentive to sustainability, and among stakeholders;
Savings: investing in sustainable practices can lead to significant savings in the long term. For example, recycling can help cut disposal costs, while the adoption of renewable energy can lead to a significant reduction in energy costs, which translates into significant savings;
Access to new opportunities: organizations and markets are becoming increasingly sensitive to sustainability issues and prefer to collaborate with companies that demonstrate a commitment to social and environmental responsibility;
Compliance with regulations: adopting sustainable practices allows companies to remain in line with environmental and social regulations, reducing the risk of sanctions or legal disputes;
Attracting employees: a corporate culture based on sustainable values ​​can create a stimulating and rewarding work environment, which promotes employee engagement and satisfaction.
How to become a Green company?
Even without requesting environmental certification, all companies can make the difference and become green by implementing sustainable practices and adopting responsible management policies, contributing in a concrete way to building a greener and fairer future.
Analyze your company: carry out an assessment and identify areas where improvements can be made, considering aspects such as resource use, greenhouse gas emissions, waste disposal and raw material supply;
Set realistic and measurable goals;
Adopts renewable energy sources;
Involve employees by organizing initiatives to raise their awareness of the importance of eco-sustainable practices;
Reduce resource consumption by investing in innovative solutions to reduce water and energy consumption;
Recycle and encourage recycling among employees;
Invest in innovative technologies that allow you to improve production processes and limit waste
Adopt smart working or promote sustainable mobility, encouraging employees to carpool, providing public transport passes or providing bicycles or electric vehicles;
Partner with sustainable suppliers who share and embrace sustainable practices;
Stay committed and be transparent with your consumers.
Brochesia solutions increase corporate sustainability
The adoption of Brochesia solutions can also be an aid in transforming your business into a sustainable company, allowing remote collaboration and reducing travel and the resulting CO2 emissions.
Contact us for information and to benefit from a free trial!
"Sustainable development is development that meets the needs of the present without compromising the ability of future generations to meet their own needs". – Gro Harlem Bruntland,1987 –