The first heart surgery in Augmented Reality with Smart Glasses was held in Italy on June 26, precisely at the Humanitas-Gavazzeni Hospital in Bergamo.
The director of the Department of Robotic Cardiosurgery Alfonso Agnino, who performed a heart-pounding coronary bypass, was remotely connected with Prof. Wouter Oosterlink, who was in his study at the University "Sacred Heart" in Leuven, Belgium.
But how was all this possible? It seems science fiction and instead it is reality.
Dr Alfonso Agnino wearing Smart Glasses during the heart surgery could easily show what was happening to Prof. Wouter Oosterlink,
Through the remote connection and thanks to Augmented Reality it was possible to share content anchored on the visual space, working hands-free.
Remote collaboration is no longer just about service in industrial sectors, but the application overcomes the boundaries of industries.
Distances are zeroed and you have the opportunity to share the point of view of those who work in the field with experts anywhere in the world, as in this case.
The synergy between experts in cardio surgery has allowed us to carry out the surgery and successfully complete it.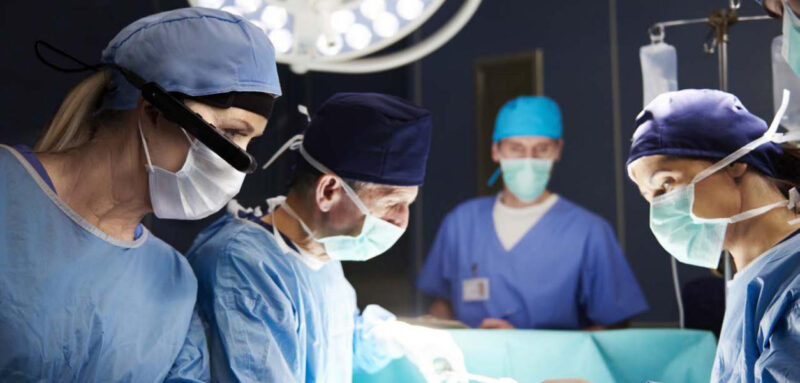 Already in 2018 the Polyclinic of Bari for orthopedic and proctological interventions have chosen our solution in Augmented Reality B View with Smart Glasses.
In this way, surgeons wearing smart glasses could share their surgeries directly from the operating room with other doctors and remotely connected students.
The advantage was not only to have support from doctors in remote connection but to be able to give effective training to students.
Below you can see the video of our use case:
If you are interested to finding out and try our solutions contact us.