Augmented Reality and Virtual Reality have existed for many years, and we've all heard about them at least once.Thanks to science fiction, films or video games, we have an idea of how these technologies can "interact" with reality. However, there is still much confusion between the two, considering them to be synonymous. Nothing could be more wrong! Let's see why.
The Augmented Reality
Augmented Reality (AR) applications enrich the reality we live in by overlaying digital elements and information into it.The AR allows you to live an interactive experience with the real, adding multimedia elements to the physical space, through common devices such as smartphones, tablets or more sophisticated as Smart Glasses.
Virtual Reality
As the word itself says, virtual reality creates a totally digital world that makes us live the experience in an immersive way, replacing reality with that world. To perceive it, in fact, we use devices that isolate us from what surrounds us, creating a completely virtual space within which we move.
The differences
To summarize the difference between them, we could say that in Augmented Reality it is the virtual world that "enters" the real one, while in Virtual Reality we are "entering" into a new world.
The Future Perspectives
Augmented Reality and Virtual Reality are now widely spread in the most diverse sectors: entertainment, medical, training, tourism, remote assistance and maintenance. The fields of application however seem to grow day by day. But there is also a difference between Virtual Reality and Augmented Reality. The latter seems to grow more than the other for the possibility of being used, as we have seen, through smartphones, tablets and even PCs.
The graphs below show this trend: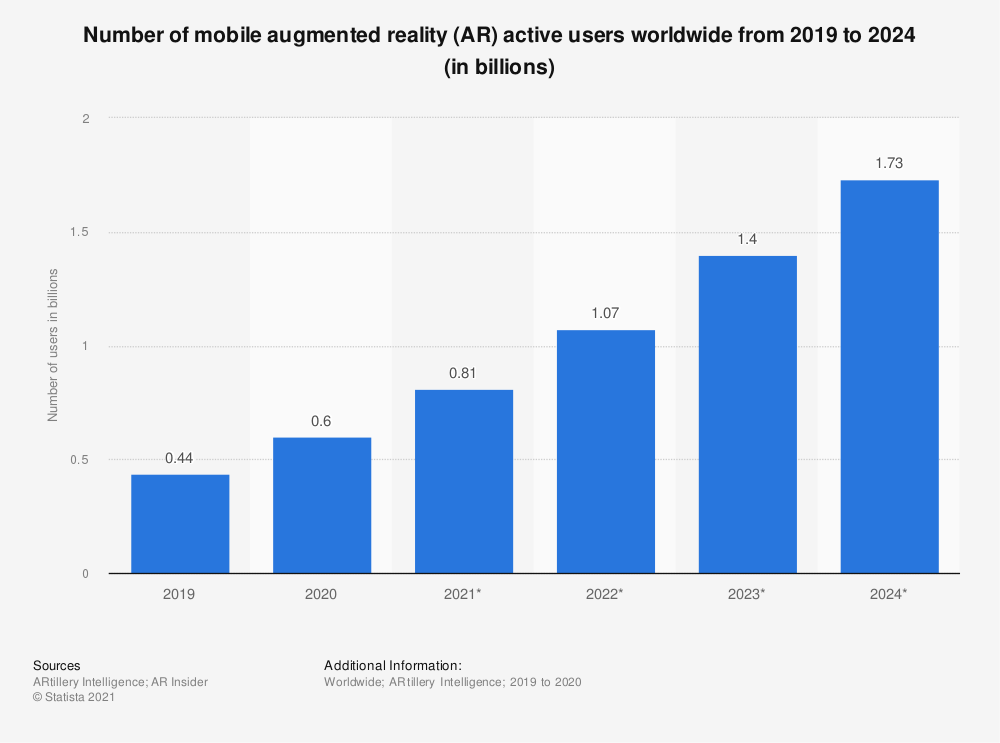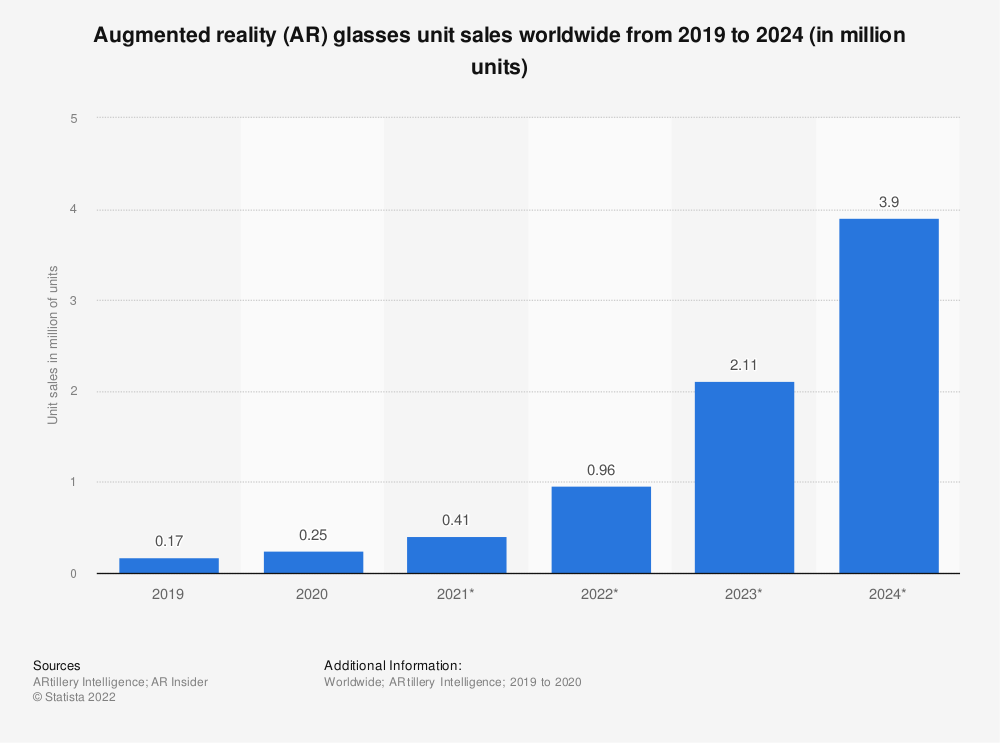 They show, therefore, how much this technology is growing and how it is appropriate to start thinking about bringing it on board in different work fields to face the challenges of the future.
Brochesia can support you in this change: try our solutions, contact us.