Technological innovation reinvents the operational processes management
Smart Glasses and Augmented Reality are proving to be crucial in the automation process of the pharma industry. In fact, more and more pharma companies are using this kind of technology to speed up the operational processes, control the production, monitor the machines' maintenance status, reduce time and costs.
Brochesia meets the growing needs of pharmaceutical companies with B View. Thanks to B View, on-site operators, wearing Smart Glasses, can be guided in the intervention by remote expert technicians, communicate by voice and receive documents, information and indications directly in their visual field. The operator can also check documents directly on his Smart Glasses using gesture or voice commands, keeping his hands free. Brochesia's solution can also speed up the information and data collection phases, without having to transcribe them manually. In short, B View speeds up work processes, reduces the risk of error, increases productivity and safety.
Alongside B View, Brochesia also offers to the pharma industry B Step, software designed to help the operator in the execution of complex operating procedures. The workflow and detailed information on the individual tasks are directly displayed on the Smart Glasses, allowing to speed up the execution times and to carry out the operation in the correct way.
Finally, for the logistics management, the Brochesia team created B Take. Through the Smart Glasses, the technician is able to have full control of the warehouse and check all the data on his organization – the position of the products, quantities, the transport data and many other information – in complete safety.
Use cases in the pharma sector
Maintenance, repair & operations (MRO)
Inspections & site survey
Installation, test & commissioning
…whatever you can imagine!
A success story: Piramal Group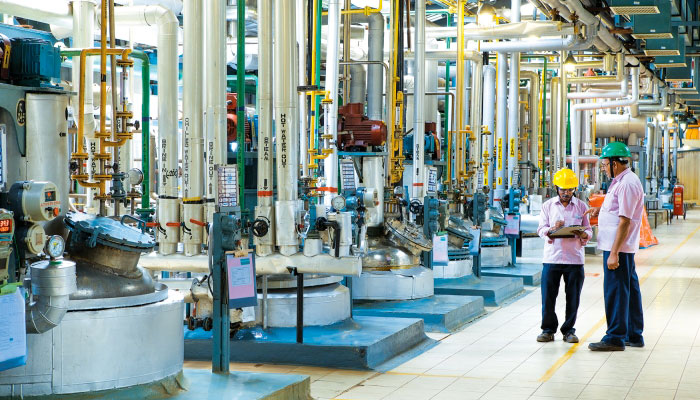 Piramal Group is a multinational company with offices in 30 countries and brand presence in over 100 markets, and has chosen Brochesia B View software to improve, through Augmented Reality, its support and assistance activities. Thanks to B View, expert technicians were able to remotely guide the operators on site helping them perform many activities, without ever visiting the plant in person. Our solution was used in operations such as inspections, plant maintenance and repairs, machinery tests and commissioning, staff training and many more.
Try Brochesia software free for 14 days
Brochesia solutions in Augmented Reality are the perfect
fit for any application field and any sector