Augmented Reality to support the field operators
If the telecommunication sector is certainly one of the most advanced in the field of automation, at the same time some "on-field" activities can still be optimized thanks to the use of Augmented Reality and smart devices.
For this very reason, Brochesia's solutions are perfectly suited to the needs of this sector. B View, the software designed to support the communication between operators and remote technicians, is the ideal tool for guiding interventions in hard-to-reach areas, on unsafe structures or in unsafe conditions. Through the Smart Glasses and B View, the technician interacts with the field of action through audio and video streaming and sends indications, graphics or texts on the glasses using Augmented Reality. It allows the operator to use both hands, so he can safely carry out the activity reducing risk of error. The audio and video stream can also be saved for later analysis or training uses.
To support the telecommunication maintenance technician in the correct execution of all procedures, Brochesia has also developed B Step, the solution for Smart Glasses – but also PCs, smartphones and tablets – which allows to check, manage and execute operational processes viewing contents in Augmented Reality. B Step reduces the risk of error, and helps the technician to keep track of the steps taken by drawing up in a few seconds complete reports on the intervention.
Finally, Brochesia created B Take to manage goods, warehouse organization and logistics in general. Thanks to this solution, through Smart Glasses and Augmented Reality the operator will be able to get all the information on the products in stock in a few seconds, keeping his hands free. All this results in a fast data transfer, better handling, a constant supervision of quantities and incoming and outcoming goods, in a time and cost saving.
Use cases in the telecommunication sector
Maintenance, repair & operations (MRO)
Inspections & site survey
Installation, test & commissioning
…whatever you can imagine!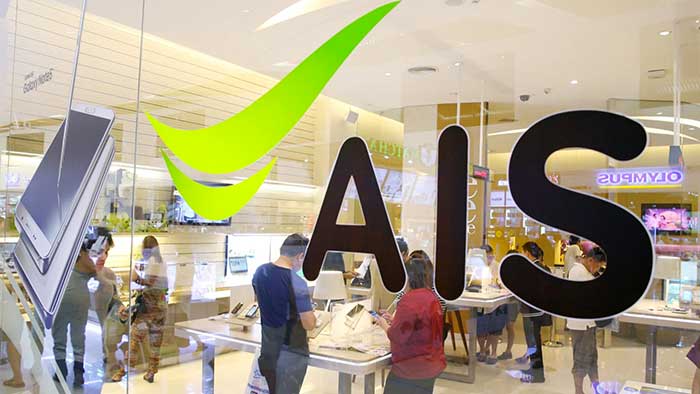 Advanced Info Service is Thailand's largest mobile operator. AIS operates on digital communication services such as mobile network, internet provider and internet TV. The company chose Brochesia software to be used by its technicians during maintenance activities. It raised the operational safety standards also on high-risk structures, reduced the risk of error related to the execution of activities and made it possible to optimize time and costs.
Try Brochesia software free for 14 days
Brochesia solutions in Augmented Reality are the perfect
fit for any application field and any sector