Communication, coordination and processes optimization throughout the automotive supply chain
BI Research estimates 1.7 million global Smart Glasses shipments for automotive industry use in 2022. The use of these devices has proved to be, in fact, a game-changer in the current automotive sector, bringing many benefits throughout the supply chain, from design to prototyping, up to production and sale.
Thanks to B View, Brochesia's Augmented Reality software for Smart Grasses, collaboration between the different members of the supply chain is now simplified and optimized. The creative department, for example, is able to remotely share and evaluate project variations in real time – even in 3D – with an important time and travel cost savings.
A smart factory is also less vulnerable than a conventional plant, and with the implementation of B View it is possible to ensure better coordination and a higher safety standard to all the employees.
Another valuable tool available to the automotive industry is B Step, thanks to which it is easy to digitally plan activities and define the workflow in a smart way. The entire workflow can be viewed and followed in Augmented Reality directly from your device, making data entry, control and retrieval faster and more organized.
The marketing department also benefits from the use of Augmented Reality solutions. Brochesia's B Demo software, for example, meets the sales needs of the automotive industry, allowing users to experience virtual showrooms and digitally interact with vehicles before deciding to purchase them.
Brochesia has also developed B Take, the solution dedicated to product management and support for logistics activities. With B Take it is possible to quickly retrieve data on the warehouse organization and stored goods, streamline resources and better manage the entire distribution chain.
Use cases in the automotive sector
Maintenance, repair & operations (MRO)
Inspections & site survey
Installation, test & commissioning
…whatever you can imagine!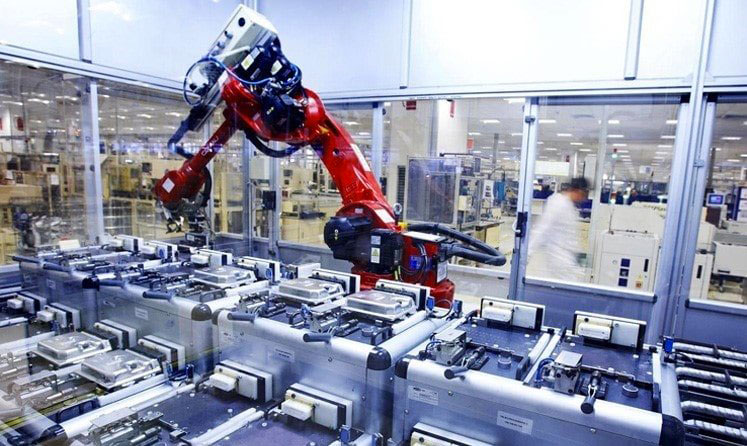 The Italian multinational company, developer and manufacturer of high-tech products and systems for the automotive industry, has decided to use the B View solution in two of its plants in Italy and one in Spain. Thanks to Brochesia's software, the company is now able to remotely provide assistance, support and training in its production chain.
Try Brochesia software free for 14 days
Brochesia solutions in Augmented Reality are the perfect
fit for any application field and any sector